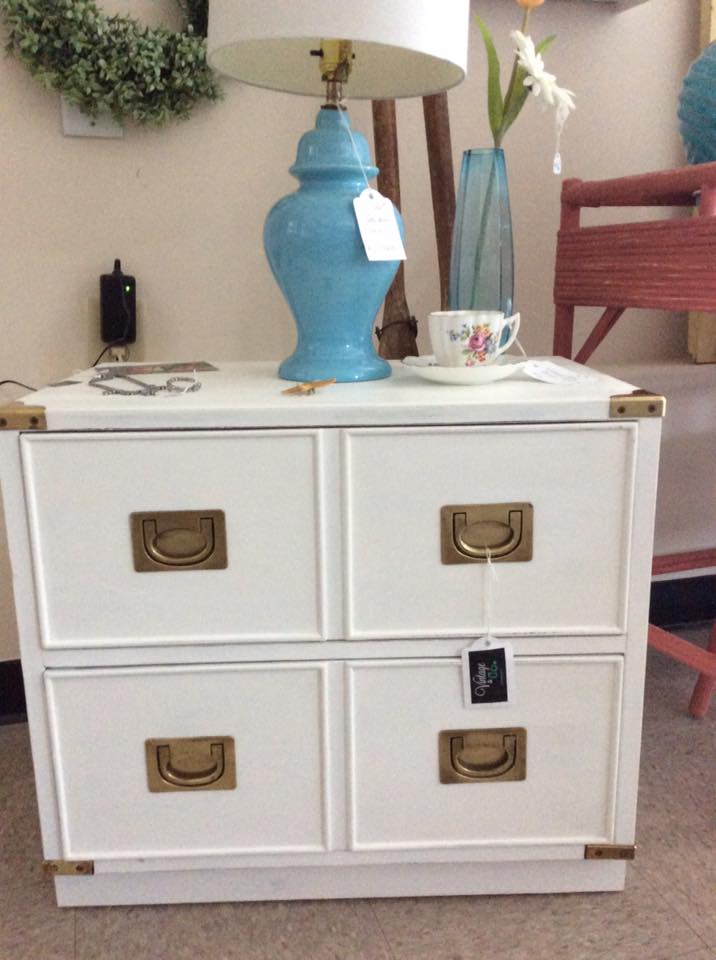 Could brass really be back?
I was checking out one of my favorite home décor catalogs (Ballard Designs) when I discovered that brass accents were back in style!
After working on this vintage/retro nightstand I discovered why. We shined up all of the brass drawer pulls and it looked stunning.
A recent customer must have thought so too because it has sold already!

But, I have some other brass pieces in the shop that are beautiful as well.
I'll be on the hunt for some more great pieces, too.
Stay tuned!